czarah was asking me for prom dress advice (how i felt about RUFFLES) and i brought up taylor momsen's gossip girl premier dress.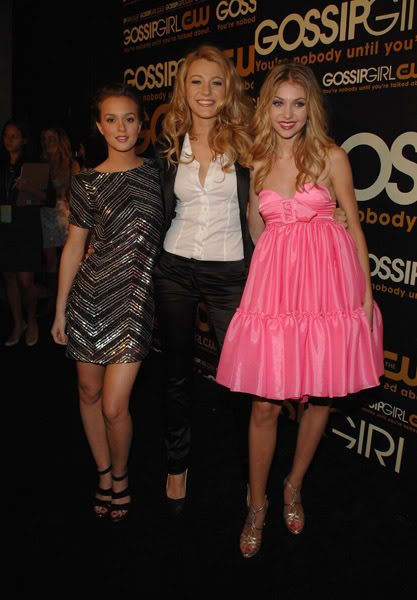 the belt and SHOES are annoying me but i love the cut of the top...
this then leaded me to search about a dress i saw at marlas of a similar design and to my surprise, the results came up so easily!
then i found this..
the material of the tulle and the sequins annoy me coz they look super tacky but HOLY... i love this dress... it's so perfect! if only i had a prom to go to, hehe.
if i could, i'd have this in a lilac or cream, but a darker bluepink would be cute as well!!
it's "so me" ahah...
isn't it weird how people never wear floor length dresses to proms anymore?
---
Yesterday I almost killed myself (k not rlly but)
OMGGGG I was sooooooooooo fucking depressed/hopeless....
While giving my dog food, he wouldn't scoot and I kept my phone in my uniform sleeve thinking it would stay like all times but it FELL OUT and by AMAZING CHANCE, landed in Angel's water bowl =******( i took out the battery and dried it with a cloth but it didnt do shit so i researched and researched and put it in a box of rice and kept trying and checking on it (which ur not supposed to do) so i kept touch the damn thing and fell asleep watching role models. in the morning, i blow dried it and it worked! =*******) but i am still sad because it takes fuckin 00 years to turn on and th trackball doesnt respond to normal clicks, u have to really press it hard.... ugh!!!! and im convinced the sound is flawed, btu its better than nothing, right? i'm just really cheesed that its a BRAND NEW PHONE and if my parents had found out, they wouldve literally hit me with a brick or angel or something. I just lost my razr last summer and they were strongly against me getting such an expensive phone but obviously i insisted since it was my 16~*~* and all so i guess i should be thankful....... ughh why does this kind of shit happen to me though? everything is purely an accident and IM ACTUALLY PRETTY SURE someone in my summer school stole my razr........ he stole my classmates ipod touch for suure. he "lost it" in school and then i saw shezans minifeed him selling it with like no cords and shit, haha...
ohh man..... thank god He pulled thru for me!!!!!!! I was literally down on my knees, bowing to my knees and crying a bit lol.
Today we celebrated Kevin's bday (which technically doesn't exist because his bday is Feb 29) at Tremendous. Got there and the food was cold, lol.....
Then went to Kevin's for a while n after that we went to playdium to play with our 2 2-hour unlimited play cards!
So fun!! =)
we played batting cages a few times, basketball, timecrises, table hockey, "carnEVIL" lmao!!, the bubble game, the co-op driving game, and fuckin DDR lmaooo.. I hate that shiatsu, and it hates me. "Do you even have legs?" - Russel Peters. Eww and someone was barefoot playing ddr :| :| :|
Playdium's so fuckin packed so we had to LINGER behind a few ppl while they played their stupid never ending games. For instancce, this indian kid and some random.. the random left coz I was lingering and I expected the indian kid to scram as well but he didnt... it was cute tho aha... so the gun was like 999 degrees and throughout the game the little kid just kept guiding me like such a pro! ahaha made my day.
Labels: blackberry 8900, cell phone, dress, fuck, playdium
0 HEARD 'EM SAY
beautiful dresses:
OMGGGGG BEAUTIFULL!!!!
I loove this... *sigh*
sooooo hot
in the style of MIA?
i looove these, so cute!
marc jacob look a likes?
i looove the back of this!!!
shoes:
bracelets:
eyewear:
bags:
tops:
bottoms up:
beauties!
oooh la la, i really want this!
Labels: asos, fashion, fifi lapi, urban outfitters
0 HEARD 'EM SAY
To BUY/DIY:
tie-dye leggings from aa preferrable
NICE bright acid wash jeans (the ones from UO are 62.... need!!!)
unisex flex fleece aa sweater(not the fucken hoody) in mauve or forest
brown wilfred marble wash highwaisted skirt
tan tafetta/silk wilfred bubble skirt
lilac, tan, white wilfred pocket tank
blue pinstriped talula collared shirt
*side slit leggings from aa preferrably
aa triblend raglan
floral wilfred ASAP
*wilfred embellised tank in mauve and CREAM!!
**some nice ankle boots
black leather jacket
*"true romance" shirt from h&m

Did i tell you guys my cousin from NY took my brown hooded leather jacket? I miss it very much... =(
I'm super sad that it hasn't arrived yet, her brother said he'd send it over but who knows how long that should take.
The weather is clearing up really nicely and this girl already has a black one.. It's not fair!
It sounds so shallow but right now I feel only things ca satisfy me. It sounds stupid but I'm so disappointed and unhappy Aritzia hasn't called. I wasn't expecting the job but omg the levels of happiness I would be in... I can't even go in the store anymore! Sigh... I'm suuuuper bummed but I shouldn't be.
Lately I've been feeling so isolated.
I'm getting so irritated with the outside world, althoug, at no one in particular. I still try to maintain a positive outlook but it's been... difficult.
I'm trying to find out why. But actually, I know why. And I blame myself. Why is it that I still think about YOU. The fact that I practically threw myself at you but you weren't the slightest bit interested? You didn't understand how I felt for you, so I don't blame you, but why did I waste my time =( Why was I so attatched to you, I barely knew you. Sometimes I wonder if it's just cause I wanted someone to hold and hug and take care of and who will do the same for me. I think that pretty much sums up why I so badly need a snuggie, lol. I'm terribly sorry for being shy and trying to make you love the chase, but I don't know what to do with guys like you. I don't know what to do with guys in general. I can't always get what I want, I know. But why is it that I just never do?.....
This whole week I've been napping after school, so that's good. It surprises me how fast this week has gone by, and I love it. Tomorrow is Friday!
Ally, I can so deeply related with your rant on not going out.
Sometimes it's by choice, and for that I am grateful because I'd be even more depressed if it wasn't. I so deeply miss my friends. All of them.
Please keep in touch.
I love you!
3 HEARD 'EM SAY
fuck facebook for 40 days starting tomorrow.

weeeeeezy f baby.
1 HEARD 'EM SAY
omgomgogmg my heart is beating fasta over this job.
pray for me guys =)

hopefully all will go well, regardless of the CRAZY MISTAKES i made!! hahaha. i'm so baaad at interviews. i guess u have to SELL urself to them before u sell stuff to others, right?
anyways.....gonna play rock band with joe.

bye guys.. school hiatus.
1 HEARD 'EM SAY
music:
little bit (ft. lykke li) - drake
mood:
cannoot sleep
I have a kanye twittaaaaa finalement.
I have to call Aritzia today to schedule my interview. interview at 3;00 tomorrow! WHAT TO WEAR!

I'm finally up to speed with the technology world... with a blackberry 8900, call me ;) send me your numbers bbs....have a BB? PIN MEEE... 6969696sexylovebyneyo69.. srsly tho, if you do, just ask ahah.
k i totally gave in and now I'm watching those stupid ass asian dramas........ :(
my nephew just brought all his toys in my room.... (ie. 2 fake pliers, geometric shapes, a dare devil stunt track, what looks like an oldsmobile yet i cannot fully decipher)
jace was wrecking my artist pens and when i took them from him he stormed out and looked like he was about to cry....

friday ms. mcbride chose people from her art classes to touch up the school banners in civvies so we could paint and get really down and dirty (lolll) and jenny hoang was there!! so we worked together on the ugliest banner ever and made it... uhmm... even worse, then even betterr ahhaha.... i love the mezzanine!
had 3C lunch that day and on fourth period we played in the mezzanine rolling in the staff room chairs HAHAHA :) :)

lmao seriously, i hate the radio.... FOR THE NIGHTS I CANT REMEMBER - HEDLY (aka every white girl album name on FB) came on and OF COURSE people shout "I LOOOVE THIS SONG!".. definition of a woo girl, holla.
ohoh OHHH and a buttrock song.. nickleback or something came one and one of them RUNS to the radio as I'm about to change it, and turns the volume up.... :(
watched CSI miami the whole night (yeah sooooo LIVE) making jokes about horatio with my dad... i never knew people actually referred to him as H... the darkskinned runs in and is like "H"!!!!!! LMAOOOO DA FUQQ
IN LIKE 3 DAYS I USED UP 80% OF MY BLACKBERRY'S DATA PLAN AHHAHA =*(... i think i accidentally had the rogers on coz i was using it at home thinking the whole time it was wifi (which i named THUGLIFE...) so my sister called rogers and change my data plan to 500mb, its all gravy gravy graavy
I want to go downtown now, fuqqqqq
3 HEARD 'EM SAY
i lost fuckin 20 dollars fuck me.
0 HEARD 'EM SAY
Rin on the Rox's rendition of Us Against the World - Christina Milian is amazing!
I looooove them! They never cease to amaze me.... even ROX HAHAHAHA... no matter how critical I am about her face in If I were a Boy. They are beautiiiful and SUPER talented but sometimes I wonder if they'd still get all this great reception from fans if they were bust in the face.
I wish people could stop commenting like "I LOVE RIN.. not Rox tho" or shit.. myself included lmao. Because, really, what is rin without rox? I can't imagine them not as friends! haha...
I cannn't get over their matching outfits! ME AND MONZEE TBH...
MON ON THE PATZ BETTA WATCH OUT... haha.
"rin on the rowx"
Anyyways.. I woke up at 11 from an amazing nap and can't go to sweeeep so I'm listening to all Rin on the Rox's songs, hehe.......
Labels: rin on the rox, youtube
0 HEARD 'EM SAY
chanel prefall 2009
i actually used some pics form the show for a religion magazine project where we had to incorporate themes from the textbook and i chose culture. I might post it up later... I wrote about russian fashion and kokoshniks haha. although what i really want to surround myself is SUN... and these are rather old... i just love to review this.
one of my faves
this too...
how great are those tights?
damn...
a lovely dress belonging to
christian lacroix prefall 2009
...
alexander wang fall 2009
.. the one thing really LOVED were the cut out legs hehe...
alexander wang prefall 2009
(so cute)
chloe prefall 2009.
.. <3
barbie 50th anniversary
...
my fave
k wait.. no this!
something my sister would like...
gg
take it to the streets:
lookbook faves of the day go as follows...
Labels: barbie, chanel, chloe, fall, fashion, lookbook, prefall, shows
0 HEARD 'EM SAY